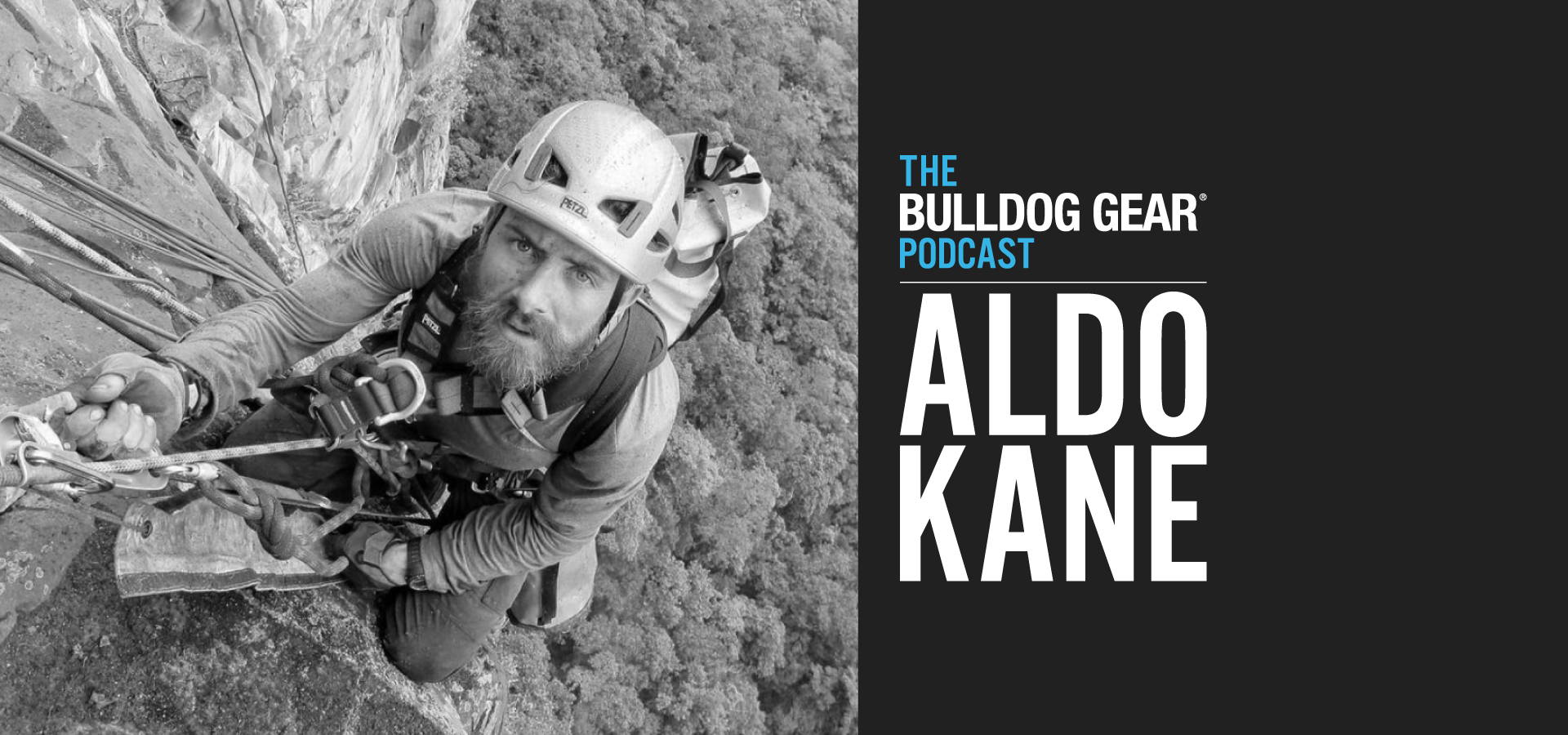 Welcome to the Bulldog Gear Podcast, where we aim to open up conversations and create discussions around the practical habits, ethos, and philosophies of the most successful people in our industry. Here we endeavor to identify, unpack and discuss the actions and habits of fiercely successful individuals in and around the fitness space, in an attempt to create clear actionable philosophies for our listeners to experiment with, and implement on their own journey of self-improvement.

Today we are joined by Aldo Kane, Aldo is a former Royal Marine sniper-turned-adventurer who uses his experience to assist the production of film and television in the most hostile environments, whilst also becoming a well known face on the screen in his own right.
We talk about everything from being fit for purpose and what that really means, stoicism, to appearing on a Men's Health cover after a month of being out the gym and living off of a sherpa stew - a great conversation with some absolute gems from Aldo. Enjoy.
Listen on -