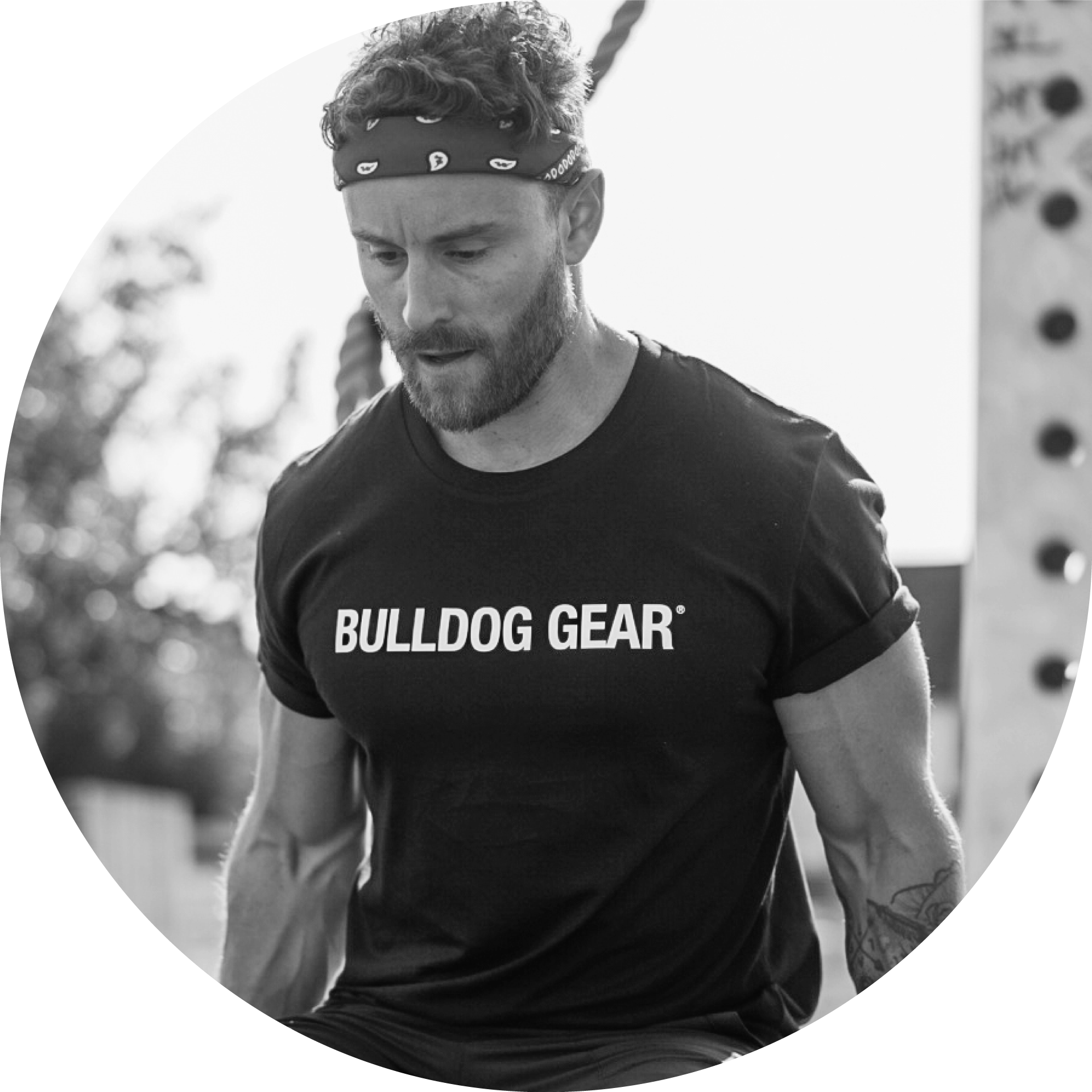 24/09/2021 | Andrew Tracey
Andrew Tracey is a long time collaborator with Bulldog Gear. A coach, writer and current fitness editor of Men's Health Magazine, he has been in and around the fitness industry for the past 16 years. Having enjoyed and endured a number of disciplines from endurance racing, to strongman, to Crossfit AT enjoys getting neck deep in the practice just as much as the theory.
---
If you're new to functional training and you've only recently been introduced to Fran, Annie and Cindy; you may be confused by whispers of Murph, JT and The Chief aka 'The Hero WOD's', the bigger, tougher cousins of the more familiar benchmarks 'The Girls'.
Each Hero WOD is dedicated to a member of the armed forces who died in the line of duty. Some are based around movements that he or she was known to have regularly performed; some incorporate rep schemes related to their story, or important dates. They all have one thing in common: they're brutally difficult; amongst the hardest workouts dreamed up by the masochistic CrossFit community, Hero WODs are designed to give you pause for thought, and are visceral reminders of what you're doing, why and for whom.
If you're looking for workout inspiration that transcends the physical and has some real meaning behind each set and rep, then we've got three Hero WOD's you need to try.
THE ONE FOR THE GYMNASTS-
'NATE'

The Hero:
Chief Petty Officer Nate Hardy of the US Navy.
The Workout:
AMRAP (as many rounds as possible) in 20 minutes
2 Muscle-Ups
4 Handstand Push-Ups
8 Kettlebell Swings @ 32kg/ 24kg
The Lowdown:
With two of Crossfit's hardest bodyweight movements, this might seem like one for the pro's, but like any WOD, it's scalable- swap muscle-ups for pull-ups, handstands for regular press-ups and you still have a fantastic full body workout. This is also a great option for anyone who's recently unlocked the moves; if you pace yourself carefully, with the low reps you get a real chance to grease the groove at a lower intensity.
THE ONE FOR THE BARBELL SPECIALISTS:
'DT'

The Hero:
US Air Force SSgt Timothy P. Davis
The Workout:
5 Rounds For Time @ 70kg/ 50kg
12 Deadlifts
9 Hang Power Cleans
6 Push Jerks
The Lowdown:
Barbell cycling par excellence. Working from the least challenging moving to the most, lowering the reps along the way allows you to use the same weight throughout, whilst maintaining the intensity. A heavier weight than other CF benchmarks makes this one a real wrestle. If you're going to break mid-complex, pick your moment carefully. Stop with one deadlift left to perform, or one clean, to avoid doing extra, grip taxing reps.
THE ONE EVERYONE SHOULD TRY ONCE:
'MURPH'

The Hero:
Navy Lieutenant Michael P. Murphy
The Workout:
1 Mile run
100 pull-ups
200 push-ups
300 air squats
1 Mile run
The Lowdown:
Perhaps the most well known Hero WOD- Murph is a high volume, bodyweight barrage bookended either side with a fast paced run, all performed wearing a 10kg weighted vest, to simulate military body armour. Use whatever scaling option you need and forego the vest if this type of volume is new to you. A half 'Murph' at bodyweight only makes for a great, full body, travel workout.
---
HOW TO MASTER THE MUSCLE UP
Want to make your training more time efficient? Then you need to be supersetting. Here's 10 of our favourites to build strength, add size and boost your stamina.
This quick hack let's you double on the usage of some common kit you probably already have in your arsenal- gymnastics rings and bumper plates.
Here's five movements we commonly see mis-performed, and the simple fixes that will have you targeting that back with pin point accuracy.