PICKING THE RIGHT PULL-UP BAR FOR YOU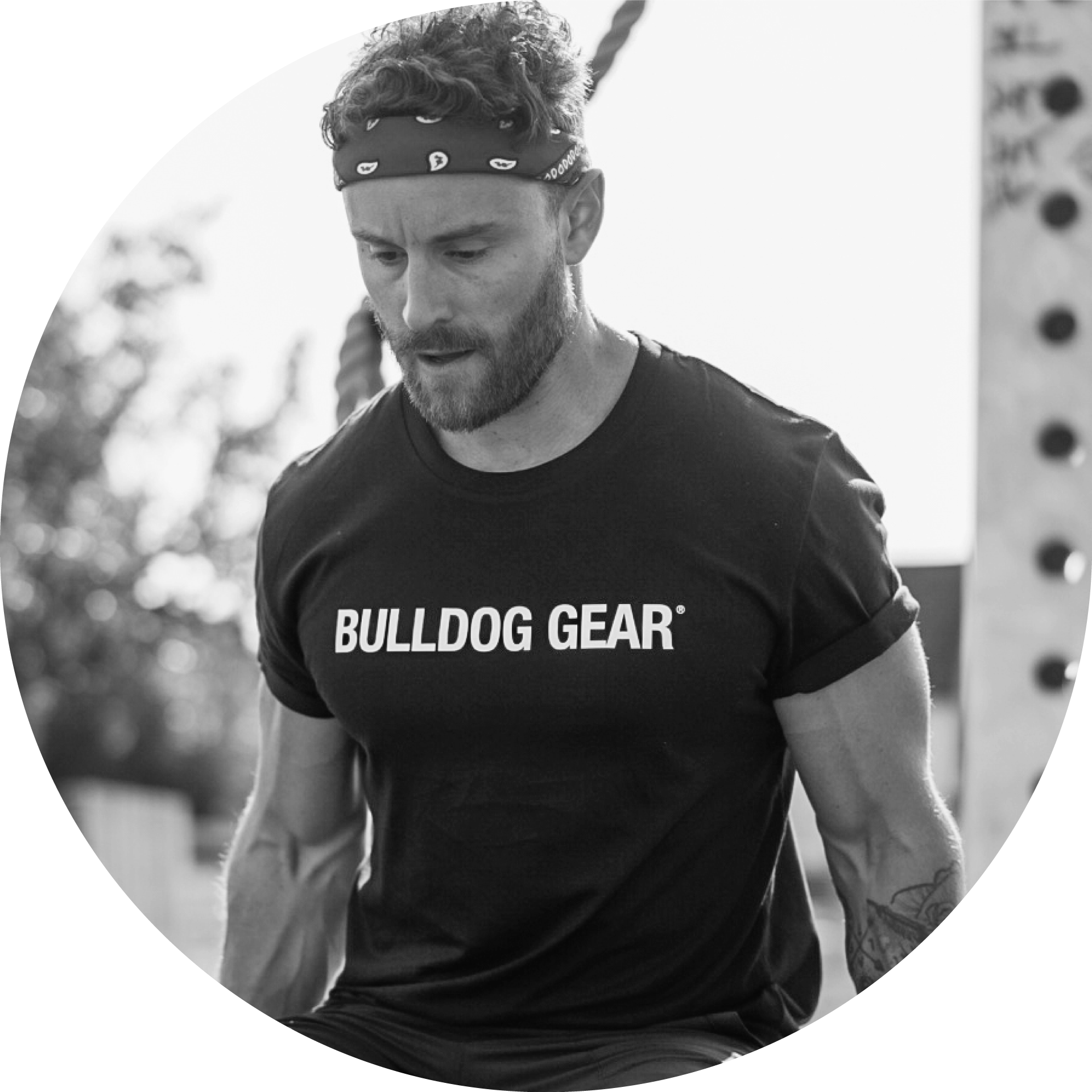 04/05/2021 | Andrew Tracey
Andrew Tracey is a long time collaborator with Bulldog Gear. A coach, writer and current fitness editor of Men's Health Magazine, he has been in and around the fitness industry for the past 16 years. Having enjoyed and endured a number of disciplines from endurance racing, to strongman, to Crossfit AT enjoys getting neck deep in the practice just as much as the theory.
It's no exaggeration to say that having somewhere to perform pull-ups, hang rings, hang straps and anchor bands can literally 10x your pool of choices when it comes to exercise selection.
During the last 12 months of lockdowns those that were able to track down somewhere stable to get their feet off of the ground were saved from endless dumbbell rows and questionable doorway 'banded pull-downs'.
For those looking to future-proof their bodyweight gains, or just up their calisthenics game, a home pull-up bar is a guaranteed game changer.
In this handy guide we're going to delve into the benefits of our main offerings, to figure out which one is right fit for you and the best solution for helping you to defy the age old problem of gravity.
Let's take a look at our options.
MOUNT AN OFFENCE ON GRAVITY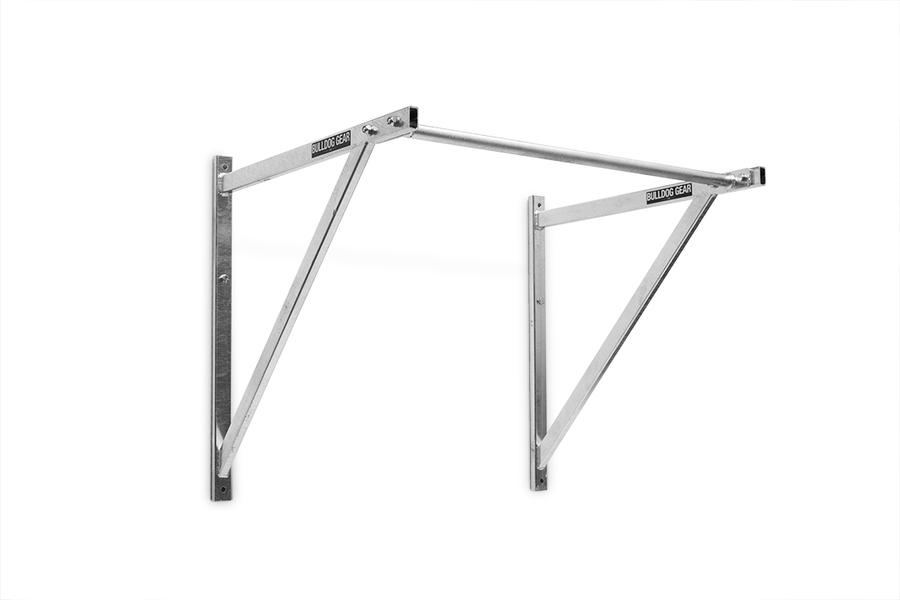 Our P60 and P90 wall mounted pull-up bars are ideal for everything from commercial facilities, to garage gyms, to handy additions to your patio.
With a heavy duty, industrial grade build quality, manufactured from a 50 x 25mm box section, this is a truly commercial offering that won't force you to make any compromises just because you're training from home. Available both powder coated and galvanised, galvanising typically gives the pull up bars a 15-25 year corrosion resistant lifespan. Plenty of time to learn that bar muscle-up.
On that note, the P90 gives you 900mm clearance from the wall, perfect for kipping gymnastics whereas the 600mm clearance of the P60 is far more suitable when space is a premium.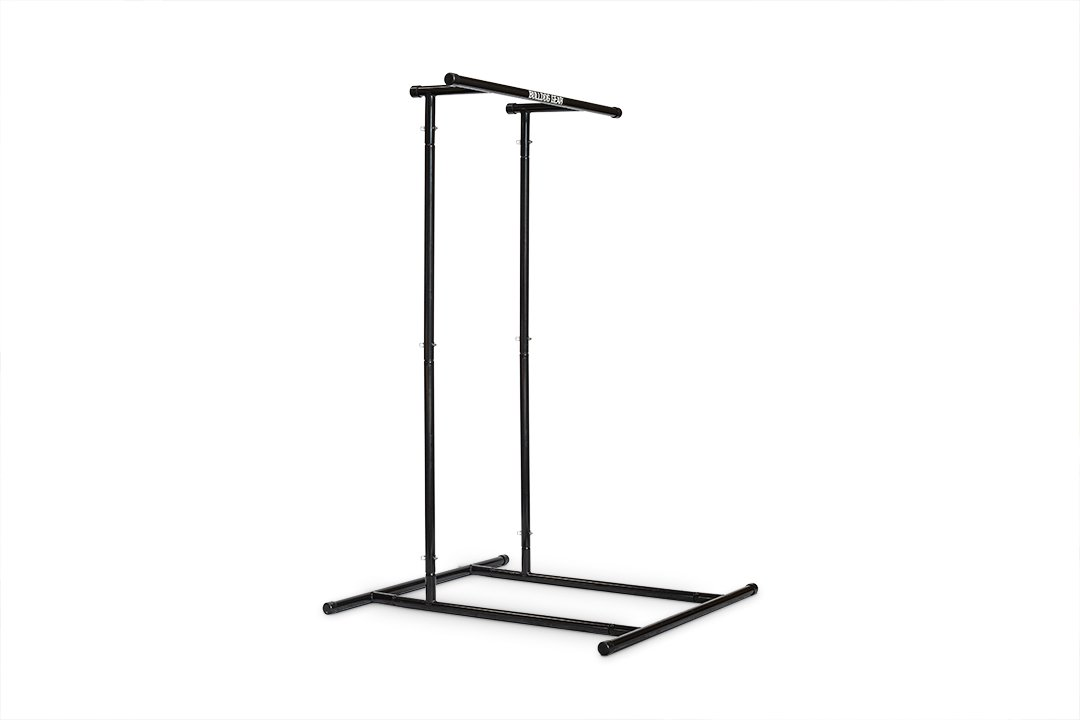 The portable pull-up rack has been designed to offer a complete bodyweight workout solution. Beyond pull-ups, leg raises and a place to anchor your bands, it can also be laid horizontally for dips, incline push-ups and other movements usually reserved for parallettes.
Weighing just 20kg with an intelligent 'pop & play' design that means it can be quickly assembled and disassembled with no tools. It can be easily stored away under a sofa, in a cupboard (or my personal favourite, left assembled as a part time clothes dryer).
Use this infographic to help assess which key features in a pull-up bar are more important to your training and more suited to your environment.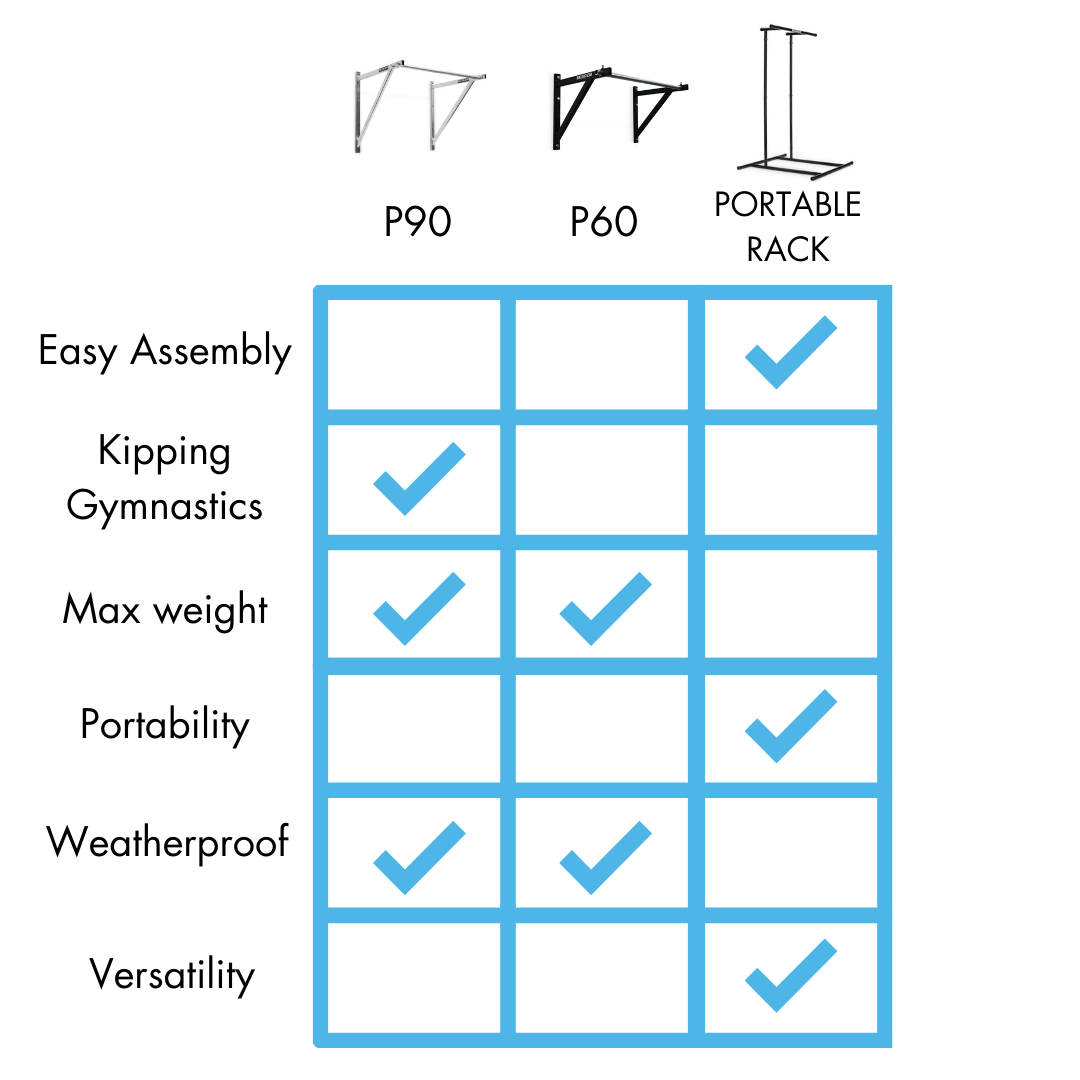 Despite all three models boasting some pretty impressive stats, the key to deciding which one is right for you to comes down to how and where you plan on getting your pull on.
For the devoted home Crossfitter or outdoor calisthenics aficionado, the P90 provides the goods. Looking towards the P60 for tighter spaces, but when stability and longevity are still major factors.
If you're looking for a no fuss, easy to pack away option, that also affords you a huge variety of bodyweight movements, the portable pull-up bar may well be the best option for you.