7 ALTERNATIVE WALL BALL MOVEMENTS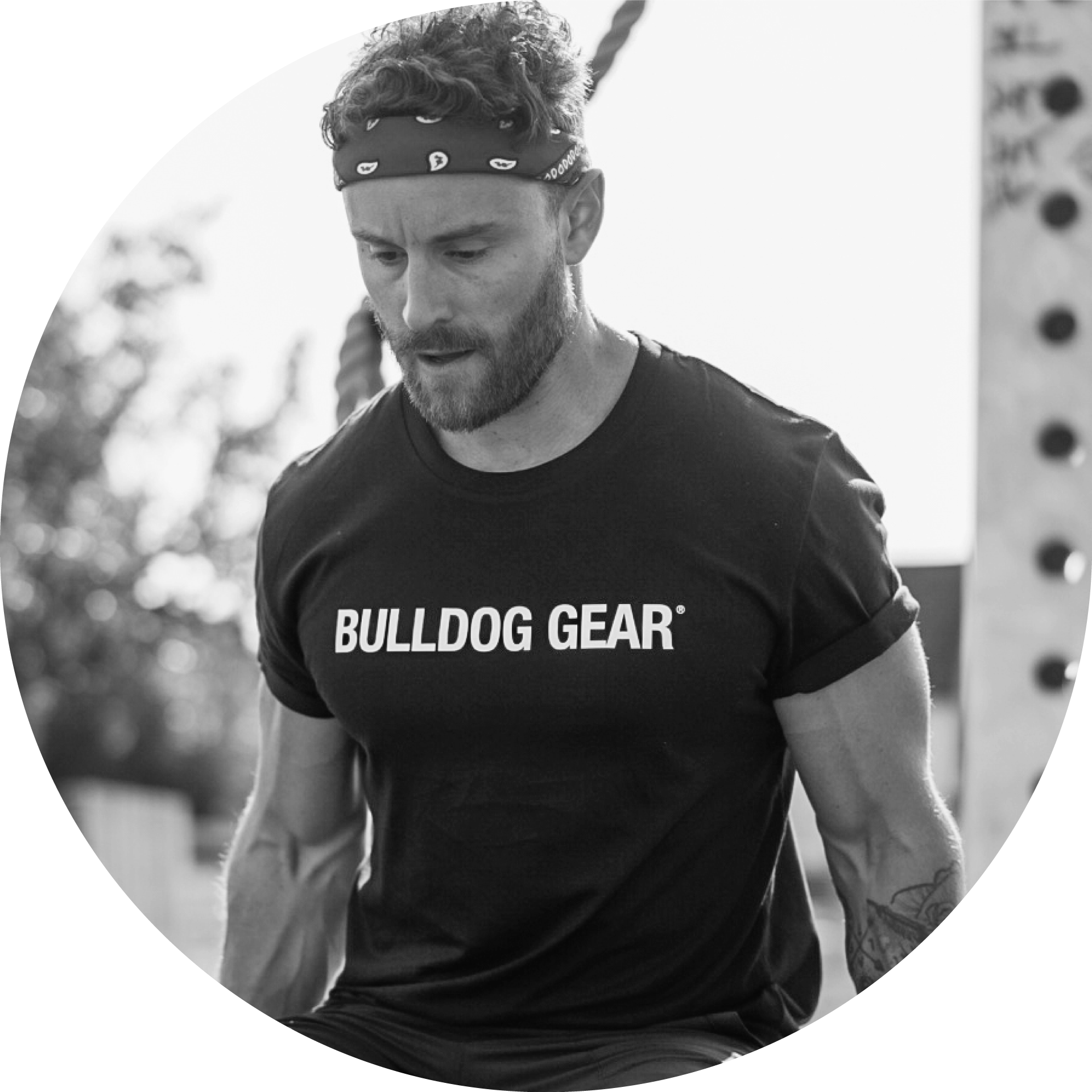 31/05/2021 | Andrew Tracey
Andrew Tracey is a long time collaborator with Bulldog Gear. A coach, writer and current fitness editor of Men's Health Magazine, he has been in and around the fitness industry for the past 16 years. Having enjoyed and endured a number of disciplines from endurance racing, to strongman, to Crossfit AT enjoys getting neck deep in the practice just as much as the theory.
The medicine ball, or 'wall ball' as it's become colloquially known in functional fitness circles is an incredibly versatile piece of kit that's criminally under-utilised.
Whether you're looking for warm-ups, accessories, core movements or just a few handy hacks for a busy gym, next time you're searching for workout inspiration head to the wall ball rack and give one of these moves a try.
Med Ball Cleans are a great way to start building good movement patterns for barbell cleans, if you're struggling to hold front rack on a barbell they can help you work towards a more comfortable position. Med Cleans develop coordination and understanding the movement pattern plus it's less intimidating for people starting out!
2. KNEELING ROTATIONAL SLAMS
Rotational power is a woefully overlooked strength quality, that can be difficult to train with a barbell alone. Set yourself up in a kneeling position parallel to a (solid) wall. Concentrate on staying tall and creating rotational force from the hips to explosively twist and throw the ball at the wall. Catch the ball as it bounces back and decelerate it, repeat. To increase the intensity attempt throws progressively further from the wall.
A lifesaver in a busy gym or box where benches aren't available, allowing you to incorporate horizontal pressing using dumbbells or kettlebells. Sit down on the floor with your mid back flat against a ball. Lift your dumbbells onto your shoulders, push your weight through your heels rolling back on the ball, lifting your hips until you're in a bridge position with the ball supporting your upper body. From here you can begin pressing with a full range of motion that a floor press wouldn't otherwise allow. Lower your hips towards the ground to adjust the angle of motion, just as you would with an incline bench.
Another alternative when metabolic conditioning kit isn't available, trading calories for reps one for one. The burpee chest throw is also a great option to dynamically warm-up your chest and raise your heart rate, perfectly priming you for a bench press-centric session. Set yourself up holding a wallball approximately 1.5- 2m away from a solid wall, lower the ball to between your feet before kicking your legs back and quickly lowering your chest onto the ball, explosively reverse the movement back up to standing and immediately power the ball from chest height into the wall. Catch the ball and repeat.
A powerful warm-up movement that provides a good tactile cue to switch on and prime the supporting musculature before any hip-dominant workout. Lay flat on your back with bent knees, place a ball between your legs, with your knees mid-ball. Extend at the hips, lifting them to full extensions whilst simultaneously compressing the ball between your legs. At the top of each rep, pause, squeezing your glutes as hard as possible whilst attempting to crush the ball.
The magic of this movement doesn't necessarily lie in the added weight itself, but your ability to quickly drop the ball once fatigue sets in and continue on with your set, allowing you to work at a higher intensity for longer. Stand under a rig or pull-up bar with a ball between your feet, bring your feet together clamping the ball between them before jumping up to the bar. Perform as many reps as possible before dropping the ball and continuing on, in a drop set fashion.
Another great chest primer or core crushing finishing move. The instability of the ball adds a shoulder strengthening dynamic element which also ups the ante on your midline. Set yourself up in a strong bent arm plank position on top of your ball, to get the most out of the movement and bring the pecs into play, set your forearms at just above the midline of the ball, meaning you'll have to actively 'squeeze' your arms together remain above the ball (and not drop onto your face), this switches on the muscles of the chest, working as both an excellent priming movement, or pumpy