17 Resistance band exercises you're not doing (to build strength and muscle)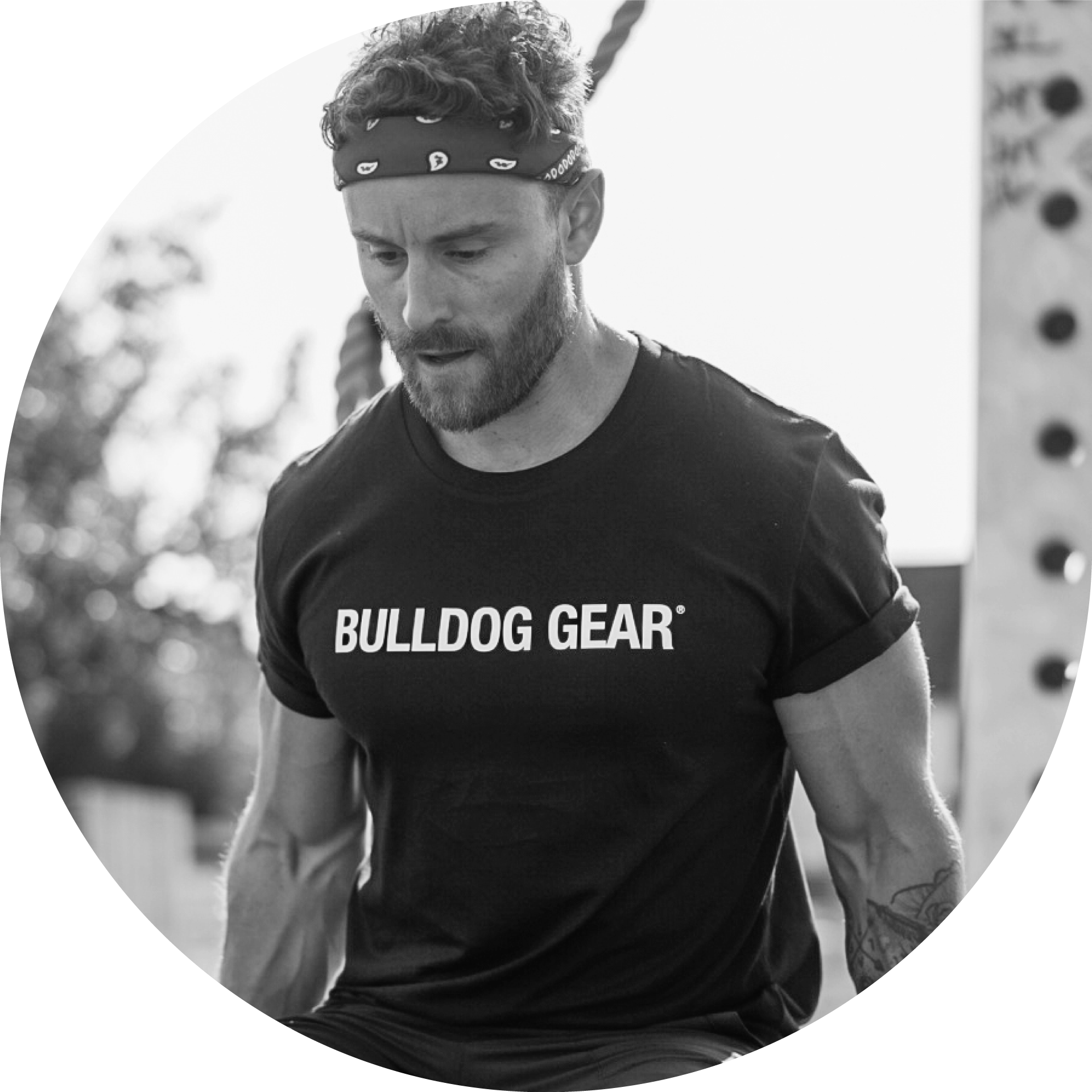 08/04/2021 | Andrew Tracey
Andrew Tracey is a long time collaborator with Bulldog Gear. A coach, writer and current fitness editor of Men's Health Magazine, he has been in and around the fitness industry for the past 16 years. Having enjoyed and endured a number of disciplines from endurance racing, to strongman, to Crossfit AT enjoys getting neck deep in the practice just as much as the theory.
For many, the last 12 months have presented ample opportunities to get to grips with our heavy duty resistance bands.
From adding assistance to pull-ups for beginners, to ramping up the intensity of your barbell or dumbbell lifts; bands truly are such a low cost, versatile tool that it's an absolute no-brainer to add them to your home gym arsenal or chuck them in your kit bag before you head off to the box.
Despite an almost unparalleled cost to benefits ratio, you may simply have become bored of your bands, churning out rep after rep on the rubber over the last year. If that's the case, we've got a selection of fresh movements for you to work into your routine, some of which we're hoping you haven't even considered yet!
This is part one of a four part series, kicking off with everyone's favourite movement patterns 'elbow flexion and extension' (AKA arms)
1. TRICEP EXTENSION WITH ISO HOLD
A great option for upping that metabolic fatigue, even with a lighter band. Hold the band in the fully stretched, extended position with one arm, whilst performing extensions with the other arm. Alternate back and forth like this for 3-4 sets of 10 reps, rest for 60-120 seconds then repeat for another 2-3 rounds.
Cheaters never prosper, and this movement ensures cheating on those bicep curls isn't an option. Anchor your band to a solid, low point, lay on the ground, feet facing the anchor, holding your band with two hands (there should be tension on the band when your arms at full stretch), curl the band towards your chin, lower under control and repeat for 3-4 sets of 15-20 reps.
3. INCLINE TRICEP EXTENSION
Banded tricep extensions are great, they're rightfully included in the arsenal of everyone from powerlifters to bodybuilders, but finding the optimal angle to hit the triceps (and keep hitting them throughout the rep) can sometimes be difficult. By laying on an inclined bench or box, taking your band from high to low, you can pretty much guarantee a solid line of force, keeping the tension on your tri's, from start to finish. Try 2-3 sets of 10-15 reps at the end of your next workout!
4. BANDED DUMBBELL SQUEEZE CURL
Picking the right weight dumbbell is a tricky process; you want to go heavy enough to hit your big movements like squats and deadlifts hard, but that can come at the cost of being able to perform lighter, isolation movements. By curling one heavy dumbbell with two hands, we can get the best of both worlds. Adding a low anchored band to your dumbbell also works to accentuate the movement, rocking your bi's from top-to-bottom. Try 2-3 sets of 10-15 for an optimal pump!