tHINKING OUTSIDE OF THE BOX
COULD AN OUTDOOR RIG UPGRADE YOUR BUSINESS?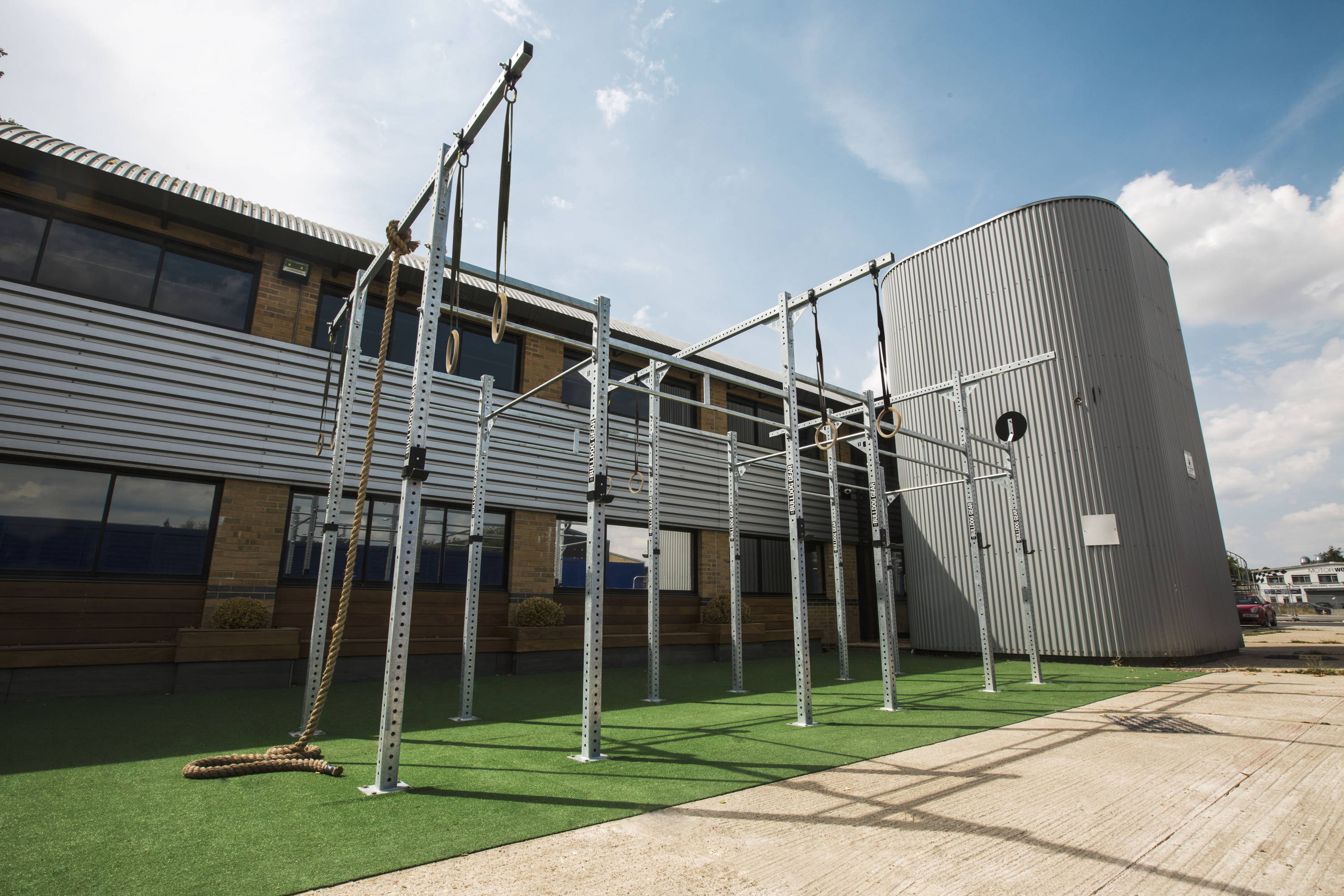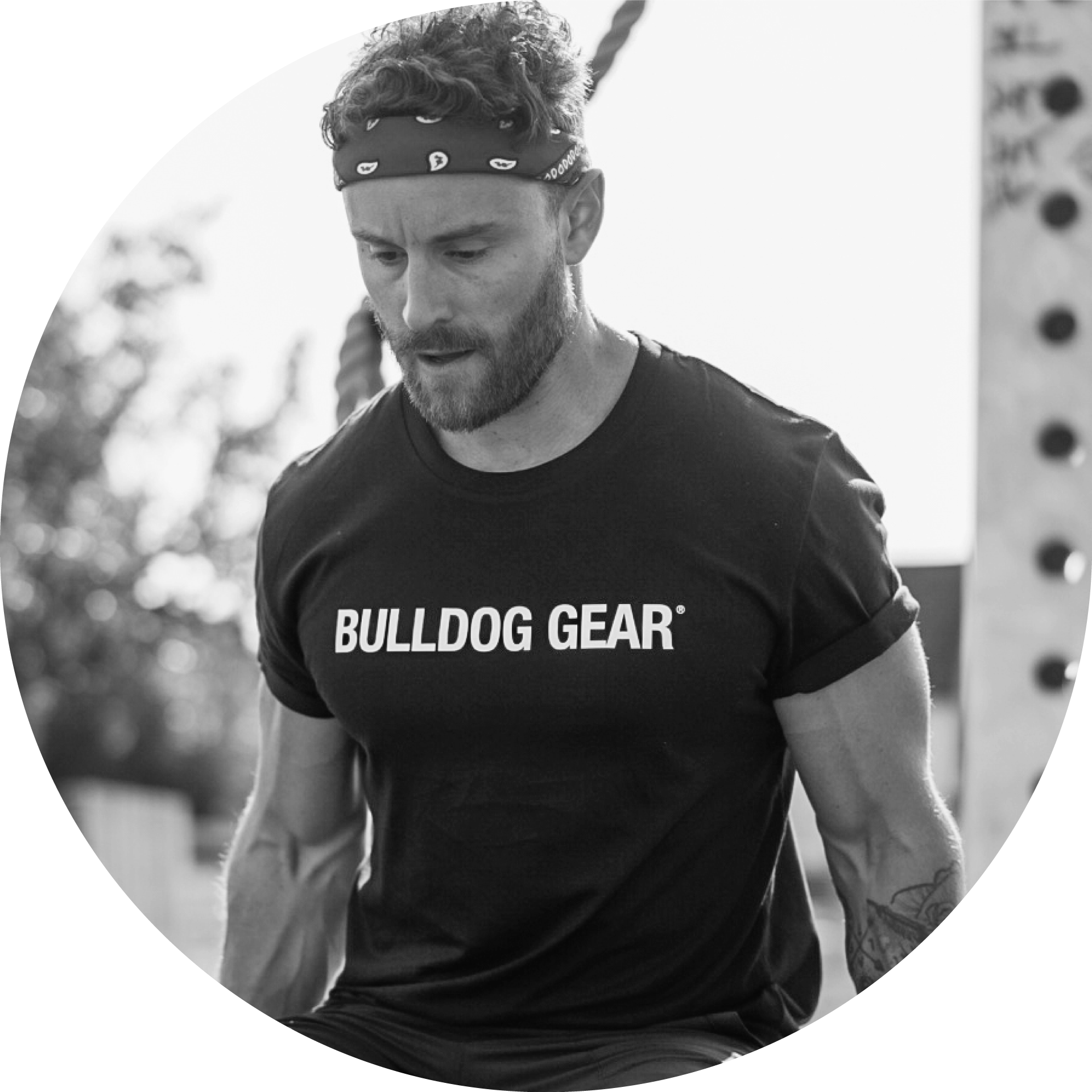 31/03/2021 | Andrew Tracey
Andrew Tracey is a long time collaborator with Bulldog Gear. A coach, writer and current fitness editor of Men's Health Magazine, he has been in and around the fitness industry for the past 16 years. Having enjoyed and endured a number of disciplines from endurance racing, to strongman, to Crossfit AT enjoys getting neck deep in the practice just as much as the theory.
Traditionally, indoor venues and their outdoor counterparts have been held apart and viewed as separate entities, but as COVID hit, facilities everywhere were forced to shuffle through multiple iterations of their own business models, more than once being forced to make huge changes overnight.
As a byproduct, trainees have been turfed out onto playing fields, patios and into car parks.
But if there's one positive that may have come out of this, it's the narrowing of the degrees of separation between the idea of a slick indoor gym, and a sun drenched outdoor hotspot, leaving many gym owners and members alike asking-
'Why didn't we have outdoor facilities already?'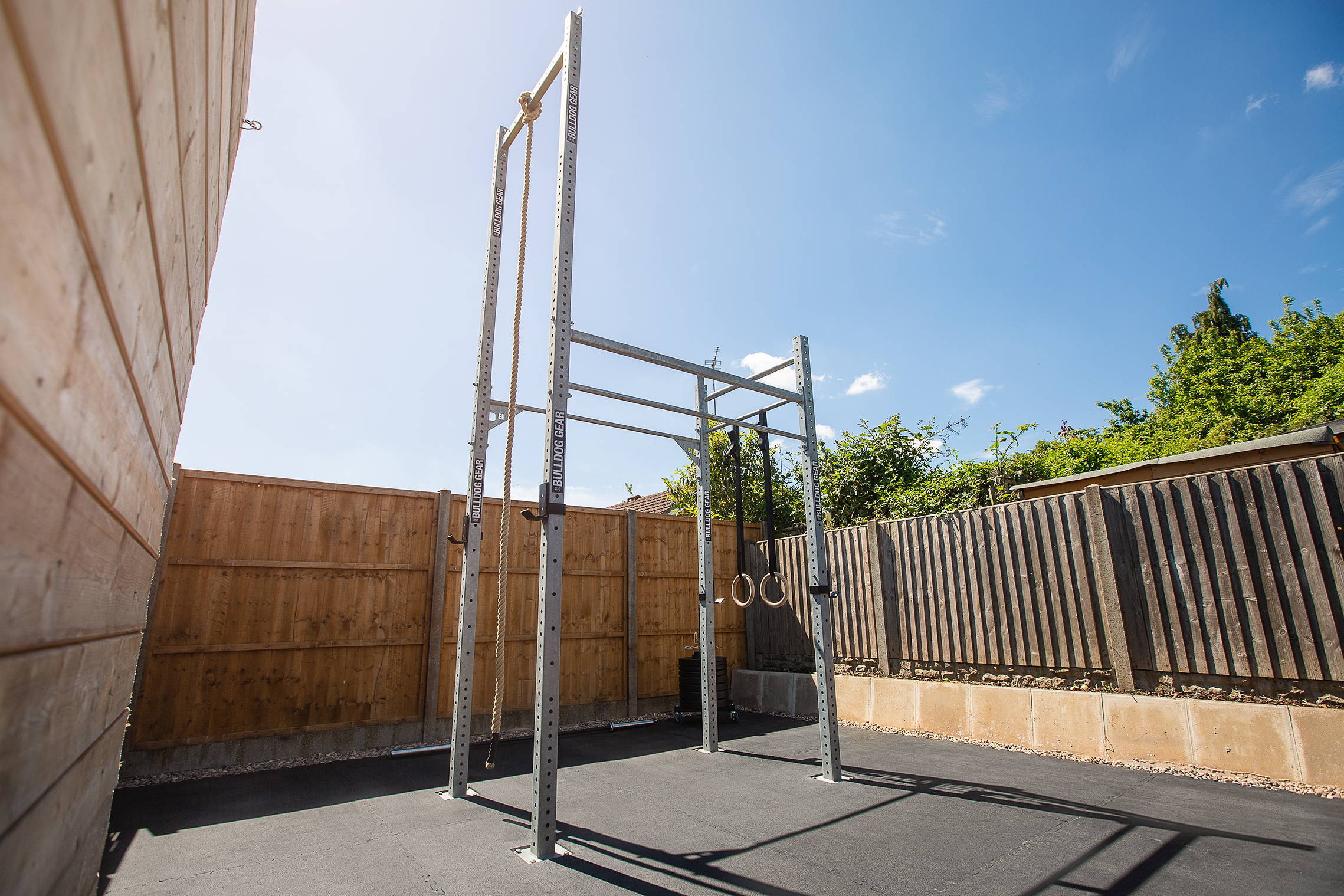 With indoor training, PT sessions and classes ruled out for considerable chunks of time during the pandemic, many businesses quickly realised that (where permitted), outdoor versions of their usual offerings were a viable option. Of course this wasn't feasible across the board; for more traditional 'open gym' based commercial facilities the idea of dragging a selection of kit out into the car park on an ad hoc basis didn't make much sense, but for coaches more heavily invested in one-to-one sessions or group based training, this was sensible solution that allowed them to keep the doors open (metaphorically, at least).
However, the gyms that truly thrived during this time were the ones that already had at least one foot in the outdoor training world, requiring only small tweaks in numbers and protocol to ensure compliance, but on the whole trucking along as usual and in some cases actually seeing an uptick in memberships and attendance as devoted trainees desperately scoured the web, attempting to find a workaround to get their fitness fix.
Understandably and unfortunately, the majority of businesses were forced to deal with temporary closures, most believing that life would be 'back to normal' by the summer of 2020, but when that reality didn't pan out, it was again the gyms who had a stake in outdoor training that were able to quickly adapt to the ever shifting terrain. Only now, many others were beginning to ask- 'is this worth the investment moving forward?'
To my mind, the pro's of having at least some specific outdoor space, far outweigh the con's, and I believe this will remain true long after current rules and restrictions have passed.
Not convinced? Let's look at just what you stand to gain.
Gym floor space comes at a premium, there's not a gym owner in the world that doesn't wish they could eek out just a little more square footage. However many have at least one parking space they could make do without, especially if erecting a small outdoor rig slap bang in the middle of it meant another half a dozen members could comfortably squat, press, pull and climb even once the gym hits capacity.
For a lot of gyms, the idea of erecting a rig inside simply isn't viable due to a lack of square footage, but with the rising popularity of functional fitness a dedicated space is fast becoming a huge selling point. Is the space you're looking for right outside your door?
It may be tempting to believe that Blighty's weather makes the idea of adding additional outdoor space a non-starter, that no-one would be interested in pull-ups or rope climbs on a piece of cold, wet apparatus, but one interesting corollary to note is that during the summer Brits can't wait to get outside and enjoy a sun soaked session.
Is the secret to keeping people coming through the doors in the summer, giving them something to do just outside of them?
Once upon a time, fitness classes were a half hearted, tacked on offering for most gyms. The odd bootcamp, spin class, or loosely 'martial arts' themed aerobics session was all you needed to stay competitive. But as the juggernaut that is CrossFit continues to challenge fitness paradigms, it's becoming more important than ever to consider incorporating some coach led classes into your schedule.
An outdoor rig not only looks the part, announcing to passers by that 'functional fitness happens here', but opens you up to hosting a wide array of classes including:
CrossFit or CrossFit 'style' sessions

Calisthenics classes

Aerial skills

OCR Training sessions
Potentially drawing in a whole new client base whilst offering a huge amount of value to your existing members, all without encroaching on the space being used by your current customers.

Interestingly if you are already primarily a group based training facility, you could look at this principle in reverse- having an outdoor rig allows extra space for those trainees who are looking to follow their own programming, who would otherwise have to work around your class timetable. Win/win.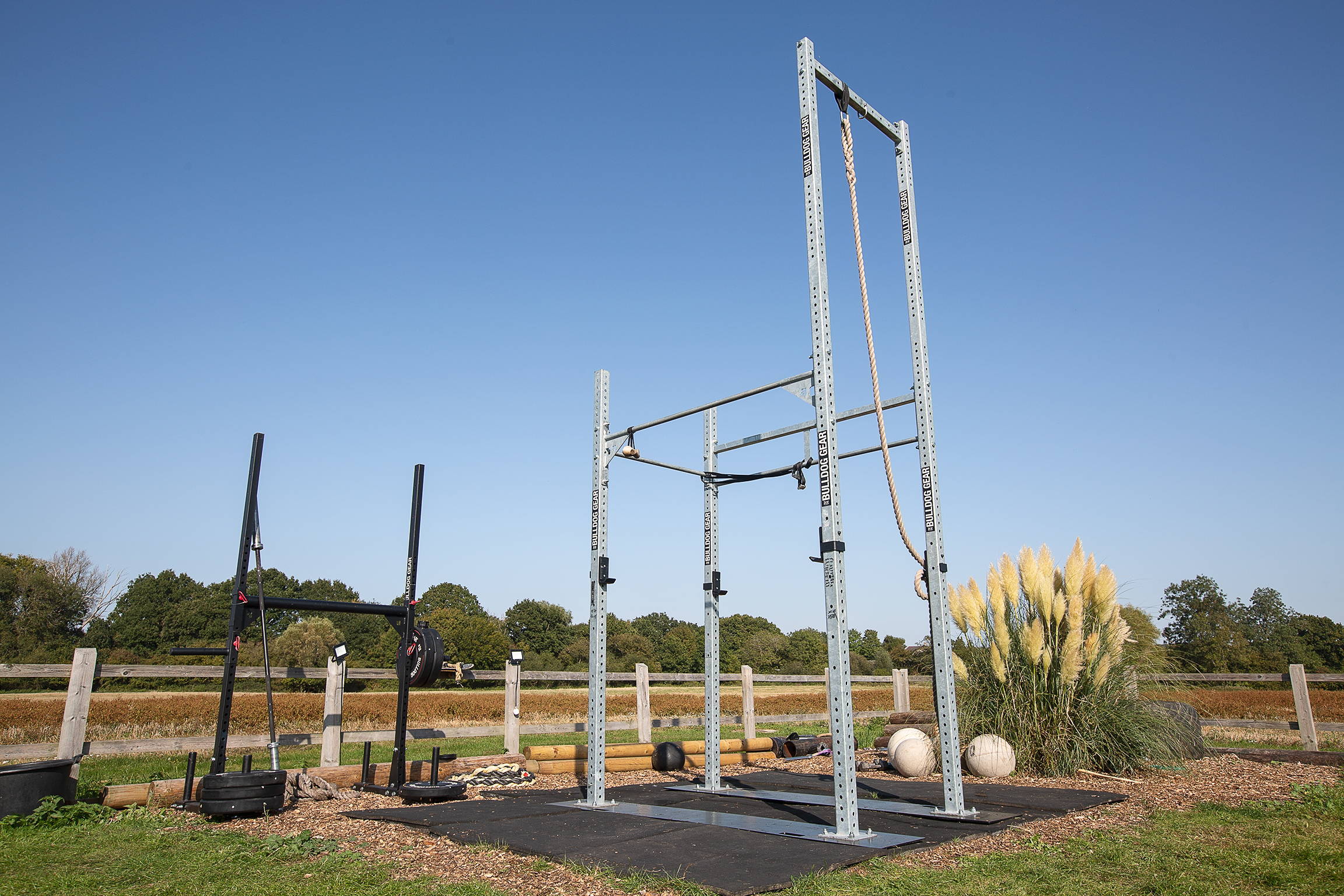 The merits of a small investment in some dedicated, outdoor equipment stand on their own, but the truth is, none of know what the future holds. COVID-19 has rocked the fitness industry to its core, but for many it's also provided a time for reflection. If it's taught us anything, it's that we must be adaptable.
A time like this may never come again, and that's got to be our highest hope, but personally, I prefer preparation over prayers. We can use the lessons we've learned in this time to create contingencies, future proofing our businesses.
The same set of circumstances may never arise again, but if they do we can be ready.
At very worst, your members can look forward to good tans.