17 Resistance band exercises you're not doing (to build strength and muscle) PART TWO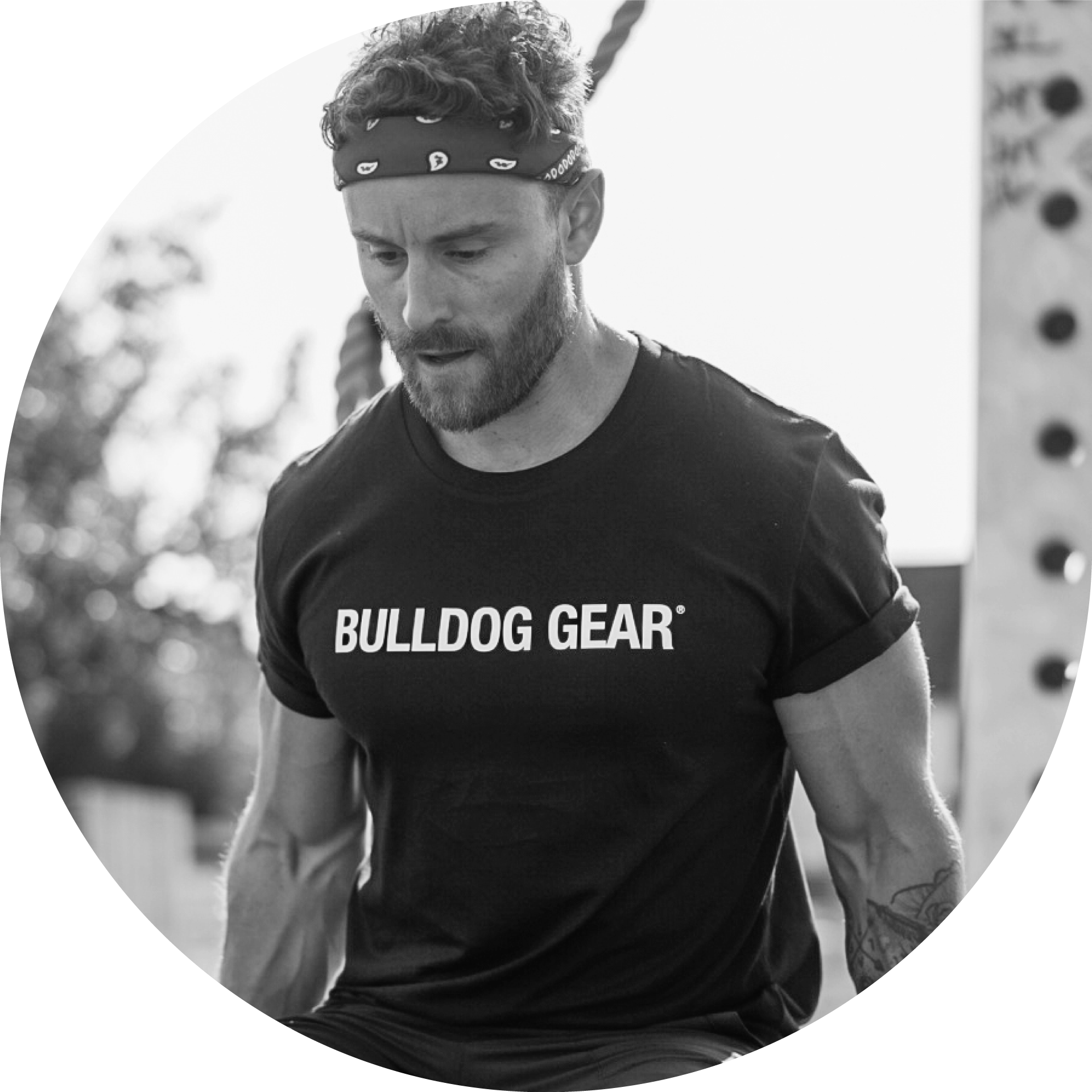 13/04/2021 | Andrew Tracey
Andrew Tracey is a long time collaborator with Bulldog Gear. A coach, writer and current fitness editor of Men's Health Magazine, he has been in and around the fitness industry for the past 16 years. Having enjoyed and endured a number of disciplines from endurance racing, to strongman, to Crossfit AT enjoys getting neck deep in the practice just as much as the theory.
For many, the last 12 months have presented ample opportunities to get to grips with our heavy duty resistance bands.
From adding assistance to pull-ups for beginners, to ramping up the intensity of your barbell or dumbbell lifts; bands truly are such a low cost, versatile tool that it's an absolute no-brainer to add them to your home gym arsenal or chuck them in your kit bag before you head off to the box.
Despite an almost unparalleled cost to benefits ratio, you may simply have become bored of your bands, churning out rep after rep on the rubber over the last year. If that's the case, we've got a selection of fresh movements for you to work into your routine, some of which we're hoping you haven't even considered yet!
This is part two of a four part series, last week we covered 'elbow flexion and extension' (AKA arms) this week we're looking at our 'pulling' movements, which primarily work the musculature of the back.
1. SINGLE ARM HIGH KNEELING PULL DOWN
There's no banded move that can challenge the pull-up when it comes to building a stronger back, but this single arm variation helps you to hit some spots those chins might be missing. Take a knee and grasp a band with one hand, set on a high anchor point. Move backwards until your arm is fully outstretched and the tension on the band is causing your torso to rotate slightly, stretching your lats. Maintaining an upright torso, pull the band into your hips, squeezing at the bottom of each rep before returning to full stretch. Try 3-4 sets of 10 reps on each side.
2. LAYING STRAIGHT ARM PULLOVERS
Part back, part chest, fully underrated- an old school move that was a staple of the pros back in the day. Anchor your band to a solid, low point, lay on the ground, head facing the anchor, holding your band with two hands (there should be tension on the band when your arms at full stretch), keeping your arms as straight as possible, pull the band over your body until it's close to your hips, lower under control and repeat for 3-4 sets of 10-15 reps.
A simple but sinister sub for the dumbbell row. Stand close to a wall, with a single band under both feet. Step out as wide as you can and leaning on the wall for support, hinge down and grab either both halves, or just one half of the band from between your feet. Row the band up towards your hips, squeeze, return and repeat. Try 3-4 sets of 10 reps on each side.
4. BAND DISTRACTED DUMBBELL ROW
The addition of bands to a staple movement helps to hit your back from a whole new angle. Anchor a light band on a low point. Set up for bent over dumbbell rows, but the loop your band around both dumbbells, step back until the band tension begins to drag your bell forward, then lock them down and start your rows. Try 3-4 sets of 10 reps.